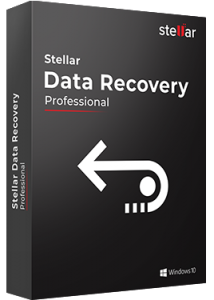 Stellar Windows Data Recovery is a simple yet effective file recovery software that allows users to recover accidentally deleted emails, attachments, and files; as well as recover data lost to bad sectors on a hard drive or other unforeseen events. Stellar Windows Data Recovery has won multiple awards including Viatech's innovative excellence and Technology Company of the Year awards. The program is considered one of the best data recovery software on the market.
In using Stellar Windows Data Recovery, we found the software extremely powerful and efficient in terms of installation space and resource requirements.  This was a welcome change from other data recovery tools that were cumbersome in size and navigation.
Easy To Use
Aside from the fact that Stellar Windows Data Recovery simply works well; its user interface is straight forward enough for any user to master, yet allows enough control and flexibility to carry out intricate tasks associated with power-users. While the software suite is marketed heavily towards lost emails and attachments, it is adept in finding lost or accidentally deleted files of various types including: video, audio, image, text, and various Microsoft productivity products.
Versatility
One area we particularly liked was the ability of the software to recover files from peripheral storage devices.  We were able to find deleted images on SD cards in a connected camera, as well as pull individual mp3 files from a connected iPod Classic.  If we had to choose one feature that was the most powerful or appealing of the expansive feature set for the data recovery software; it would have to be the ability to filter your search down to a specific word of text that is contained in the missing file you are looking to locate and recover.  This is an extremely powerful selling point as many users don't realize that documents they view from the web are stored in temporary file locations.  Being able to search by text allows users to recover information that has been cached on their hard drive after browsing the web.
Conclusion
If you want to ensure that you have the ability to recover lost or accidentally deleted files, you should absolutely consider downloading a copy of Stellar Windows Data Recovery.