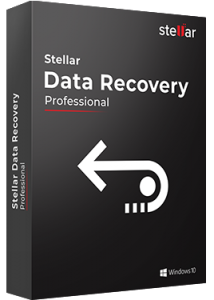 Data loss happens frequently. It may be due to hardware failures, accidentally formatting the wrong volume of a drive, software corruption, viruses, and simply deleting files by mistake.
If you are using a Mac laptop or computer (iMac, MacBook Pro, Air, Mac Mini, Mac Pro), you don't have to throw up your hands and just submit to the loss of important data and files.
Stellar Mac Recovery is a utility that allows its users to recover Mac files such as documents, images, music or videos that may have been lost by any of the means mentioned above.
Software now supports data recovery on APFS Encrypted Drive.
The support for APFS File Vault (Encrypted) Recovery is added.
The support for scanning, preview, and recovery for Large Sectors 4K/2K Drive of APFS, HFS+, FAT32, NTFS, and EXFAT is provided.
The software now supports Large Sector 4K/2K Drive for Can't find Volume and Create Image feature.
Recovery of  APFS Fusion Drive  (Inbuilt in iMac, Non-encrypted).
APFS Time Machine Support is added for Big Sur 11.0.
For Mac OS Big Sur 11.0 – Create Recovery Drive Support is added.
We had the opportunity to test drive Stellar's software suite – Mac Data Recovery. We've tested various Mac recovery software in the past claiming to achieve recovery under the circumstances listed by Stellar, and our experiences have been less than consistent.
With that in mind, we carried out a couple of tests to evaluate how well Mac Data Recovery performs against accidental deletion, hardware failure, and corruption related issues. We were very pleased with the results.
Recover Deleted Files
Even with files already emptied from trash, we have seen how Mac Data Recovery makes it easy to undo file delete operations. You would think that once deleted, your files are permanently gone. Not with this program. It makes use of advanced techniques to scan your entire hard drive for recoverable files and lets you recover them with ease. Once retrieved, you can be certain that they are restored to their original file names.
Stellar Mac Data Recovery recovers any photo, video or audio file formats and can retrieve any documents such as Word, Excel, PPT, etc.
Reformatted Drive
Next we tested how well the software copes with recovering Mac data from an accidentally reformatted drive. We selected the scan volume option and immediately folders were recovered. Macintosh Data Recovery then runs a more detailed search that outputs the found data to the OS X data structure. 
After going to digging through the folder hierarchy, I was able to find my test files. While this test took a little time, one must realize that the test is looking through the entire volume as opposed to searching for individual files.  Mac Data Recovery accomplished this task in what we would consider to be a standard amount of time.
Failed Partition
We setup a test to evaluate how well Stellar Mac Data Recovery was able to recover Mac files from a failed partition. To do this, we placed a couple of files on a drive and then botch the partition attempt. Under normal use, the files weren't accessible or found.
We then launched Mac Data Recovery and were presented with the option of scanning for volumes, create image, and raw data recovery. We selected raw data recovery and the software immediately started populating a list of files in the botched partition. Amongst those data were the planted files we were looking for!
Recovery from Time Machine
This is a new added feature of the software. The Time Machine, through its regular backups, offers a great approach to ensuring data on a Mac is preserved. However, in some cases, a backup will be removed even if it is still needed or one could become damaged unexpectedly. If your Time Machine backup drive has suffered file structure corruption resulting in inaccessibility of data, this recovery software will come in handy to restore all your files in a few clicks.
 
Deleted Volume Recovery
A local hard drive can have one or multiple volumes configured for file storage. Each might have a different file storage system such as NTFS and ExFAT or they could all use the same type such as HFS+. Unexpected loss can occur in situations where an accidental reformat takes place or data corruption makes the partition inaccessible.
We tested how well the software copes with recovering Mac files from an accidentally reformatted or deleted drive. We selected the scan volume option and immediately folders were recovered. We've seen how Stellar Mac Data Recovery can search and rebuild corrupted volumes or volumes deleted from these formatted drives:
 
• HFS
• HFS+
• FAT
• NTFS
• ExFAT
 
CD/DVD, Mac Photo Recovery 
Lost, deleted or formatted photos, scratches on your CD and DVD rendering them unreadable – these can easily be remedied with Stellar Mac Data Recovery.
It can securely recover inaccessible files and in any format (jpeg, gif, png, etc) from a variety of hard drives, discs or external storage device.
 Recovers files from Mac HDD and external hard drives
 Retrieves data from pen drives, camera and hybrid drive
 Recovers data from Mac SSD, SD Cards, USB Drives etc.
Conclusion
Stellar Mac Data Recovery program has received awards and accolades from Macworld, Bright Hub, MyMac Magazine, and Silicon Mountain Users Group. It is known through tech circles as one of the best Macintosh data recovery software out there.  If you're looking for a productive data recovery suite for Macs, check out Stellar Mac Data Recovery.